The Independent table sur une hausse de 50% de ses revenus publicitaires en ligne
février 23, 2016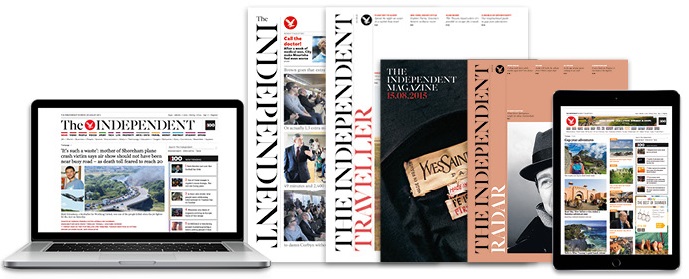 Vous l'avez appris récemment, le quotidien britannique The Independent va fermer son édition papier. À partir de fin mars, les lecteurs pourront accéder uniquement à l'édition en ligne, sur desktop, smartphone et tablette.
Le journal table sur une hausse de 50% de ses revenus publicitaires cette année.
Il est vrai que The Independent fait partie de ces médias traditionnels dont on vous parlait récemment que leur édition numérique est en train de bondir (lire ici). Le quotidien a vu en effet son audience mondiale en ligne monter de 33% ces douze derniers mois pour atteindre 70 millions de visiteurs uniques par mois (lire ici).
À titre de comparaison, la circulation de l'édition papier a atteint un record de 400 000 exemplaires en 1989 trois ans après la création du journal pour ensuite s'éroder progressivement jusqu'à toucher 58 000 actuellement, en semaine, nous le rappelle Mediapost.
Le calcul est vite fait pour les annonceurs…
(Image : The Independent.)
LUL