Mashup vidéo : Iponweb, Ad Stage, Bluekai, Grapeshot, Appnexus, Xaxis, MediaMath…
novembre 17, 2013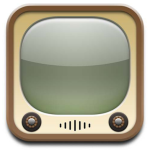 Au menu cette semaine :
– IponWeb : extrait de la conférence donnée lors de l'ATS de Londres. Boris Mouzykantskii son CEO explique  pourquoi la technologie personnalisée est le futur de l'Ad Tech.
– 2013 DPAA Summit: Video Everywhere, How technology is changing Buying and media planning  avec Pierre Richer, President de Vukunet, Chris Paul, General Manager de AOD / VivaKi, Joe Esposito, Vice Président de Spafax Networks, Michael Provenzano, Co-Founder de Vistar Media et Mitchell Weinstein, SVP of Ad Operations de l'agence Universal McCann.
– What's Next 2013: The Business of Business Transformation avec Brian Lesser le CEO de Xaxis qui explique comment la donnée a changé son quotidien.
– Retour sur le Summit d'Appnexus  avec Ryan Christensen, VP, Product qui parle mobile.
– Ad Stage veut mettre toutes les dépenses du marketing en ligne (display, search, etc.) sur une seule et même console.
– Tutorial sur l'utilisation de Grapshot (oui de ciblage par mot clö) sur MediaMath.
– Petite Introduction sur l'offre Big Data de BlueKai.
AM