Data : Google, Facebook, Yahoo et Microsoft ferment les portes de leurs jardins aux DMP
novembre 18, 2014
Google part en guerre contre les fournisseurs de DMP (Data Management Platforms). Il n'est pas le seul puisque Facebook, Yahoo ou encore Microsoft font de même. De quoi s'agit-il exactement ?
Depuis le mois dernier, Google interdit les DMP de mettre un pixel de tracking sur les campagnes publicitaires opérant sur son réseau GDN (Google Display Network).  Seule exception à cette règle si le DMP est aussi DSP comme par exemple Turn ou le danois AdForm. La règle a été publiée sur la page de support pour la certification du tracking 3rd party. Le message est clair, cela donne en VO : collecting impression-level data via cookies or other mechanisms for purposes of subsequent re-targeting, interest category categorization, or syndication to other parties on Google Display Network inventory is prohibited.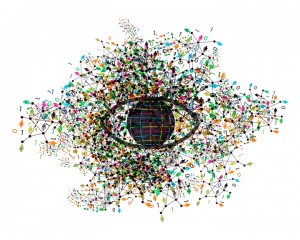 Alors qui sont les perdants ?… plus ou moins tous les DMP qui ne disposent pas de leur propre technologie DSP c'est-à-dire BlueKai, Acxiom, AOL (Convertro), BrightTag, Lotame aux US et presque tous les acteurs français comme Makazi, Xaxis, Base Plus (Cartegie) ou 1000Mercis. Concrètement, beaucoup de pixels qui ont été certifiés par Google ne le seront plus à partir du 1er Janvier 2015. Ce qui est dommage c'est que beaucoup de clients de ces DMP vont perdre de la visibilité sur les activités sur Google Display Network comme par exemple le fait de limiter la fréquence de contact d'une campagne (frequency capping). Cela n'est pas très grave car la règle ne s'applique pas aux achats programmatiques donc on peut facilement la contourner. De plus, les pixels ne sont pas la technologie de demain et donc Google ne fait que reporter le vrai problème car par exemple, il n'y a pas de pixel de tracking sur l'inventaire mobile. Pour les DMP, Google propose une solution alternative via un API qui devrait permettre de récupérer une partie de la donnée mais il y aura surement des pertes au niveau du cookie matching. Le nerf de la guerre c'est que Google veut décider du niveau d'information et contrôler ce qui est partagé avec les DMPs. Mais au final, qu'est-ce qu'il y a de mal avec les pixels de tracking ? Quels sont les véritables conflits entre Google et les DMPs ?
Google n'est pas le seul. Yahoo, Microsoft, AOL ou encore Facebook ferment les portes de leur jardins et veulent conserver la maîtrise de leur data.
Pierre Berendes
Follow @berendes