Branding : les habillages vidéo RTB arrivent sur l'inventaire de The Place to Bid (Adverline)
octobre 30, 2014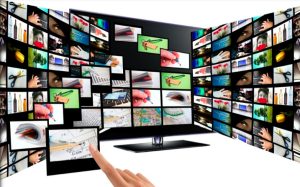 En cette fin d'année 2014, le programmatique prend le virage du branding. Dernière annonce en date, celle de The Place to Bid, la place de marché privative d'Adverline qui propose des emplacement combinant habillage vidéo et achat en RTB. Au total ce sont 3 formats qui sont mis à disposition des annonceurs et des trading desk.
– Le header vidéo, très événementiel : Habillage (arche 1800×1000) + Header vidéo [1000 x (120 à 220)] – L'écran vidéo, idéal pour les reprises des spots TV : Habillage (arche 1800×1000) + Ecran vidéo 16/9ème dans le header (hauteur 220)
– Le header + fond d'écran vidéo, pour un maximum d'impact
Ce offre est disponible sur les sites de la place de marché à savoir LaPoste.net, Annuaire, Societe, Dirigeant, NRJ, CherieFM, Nostalgie, Rire et Chansons, Rue du Commerce, Sport24, CoteCine, Logic-Immo, LaVieImmo, PtitChef, LonelyPlanet, PetitFuté, AuJardin, JardinerMalin, Maison.com, TopAnnonces, IdMaison, Maxi-Mag, Girls, Pratique, ComptaOnline, e-Pro, Cityzeum, Vacanceo, ButFootballClub, Goal, Bilto, Paris-Courses, TiercéMagazine, WeekEndTurf.
Philippe Framezelle, Directeur de la régie, déclare : « Avec le développement de l'habillage vidéo RTB, nous offrons un nouveau relais d'expression aux campagnes de Branding Vidéo. Et nous ouvrons unenouvelle fois la porte aux éditeurs extérieurs qui souhaiteraient rejoindre notre Place de Marché sur ce nouveau format ».
Pierre Berendes